greg vernick
Chef & Owner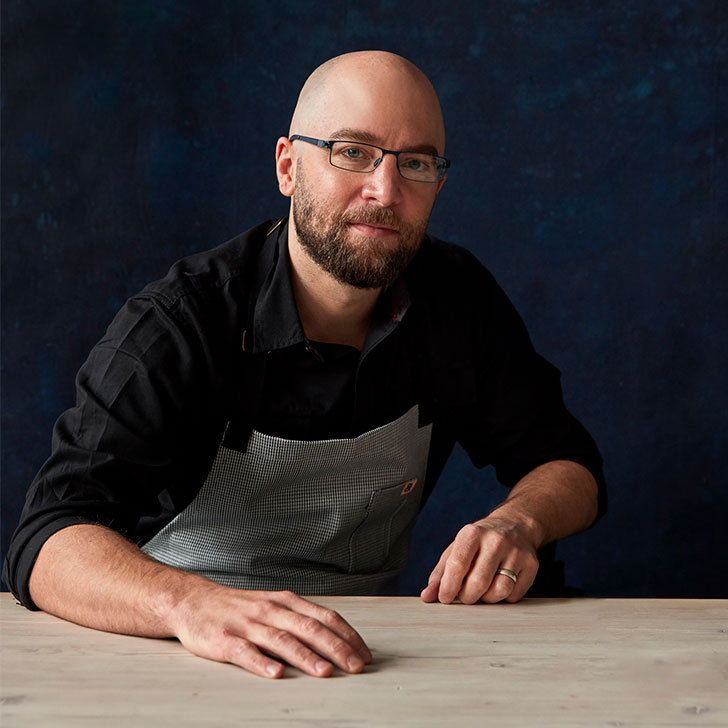 Cherry Hill, NJ native Greg Vernick could be found in the kitchen at an early age thanks to his grandfather owning a Philadelphia butcher shop and mother, Beth, owning a local restaurant near their hometown. Pursuing his passion for the restaurant industry, Greg is now an award-winning chef with his own nationally recognized restaurant, Vernick Food & Drink.
Greg earned a degree in hospitality management from Boston University followed by a culinary degree from the Culinary Institute of America (CIA) in New York. After his CIA externship with Chef Ken Oringer at Boston's Clio, Greg moved to New York City where he rose through the ranks of the Jean-Georges Vongrichten's empire serving as sous chef at Jean-Georges, Nougatine, and Spice Market, and traveling the world as chef trainer for restaurants in Qatar, Tokyo, Vancouver, Boston, and Park City, Utah. After years in the Jean-Georges family, Greg took his final post away from home as chef de cuisine of New York's Tocqueville.
In 2012, Greg returned to Philadelphia with his wife Julie and opened the doors to his own restaurant, Vernick Food & Drink, where he serves an honest, no-fuss menu featuring his version of new American cooking.
Vernick Food & Drink has been recognized by the likes of Food & Wine, Bon Appetit, StarChefs, Philadelphia magazine, The Washington Post, and The New York Times. In 2016, Greg was named "Chef of the Year" by the Philadelphia Inquirer and Vernick Food & Drink earned a 4-Bell, re-review from restaurant critic Craig LaBan who called it the "Best Overall Restaurant" in the city.
In May 2017, Greg Vernick was named the Best Chef: Mid-Atlantic by the James Beard Foundation, coinciding with the fifth anniversary of the restaurant's opening. Greg is the first Philadelphia chef to win the award since 2011. Most recently, Greg has partnered with Four Seasons Hotel Philadelphia at Comcast Center. In October 2018, he opened Vernick Coffee Bar, a modern café and barista bar. Then, in August of 2019, Vernick Fish opened its doors, featuring Greg's take on the favorite hallmarks of American oyster bar fare.